LE CHENIN
Fresh, local and seasonal cooking
Recipes are prepared with fresh, local and seasonal ingredients! Come and [re]discover the authentic taste of good things.
The authentic taste of flavors
To find the "true" taste of food, it is essential to respect Mother Nature and the seasons.
With this in mind, you will not find any frozen products in our establishment. Everything is homemade… from A to Z.
Also, we get our supplies daily from market gardeners and breeders located less than 35 miles away.
Our products are as fresh as possible.
Therefore our menu evolves throughout the year… like the seasons.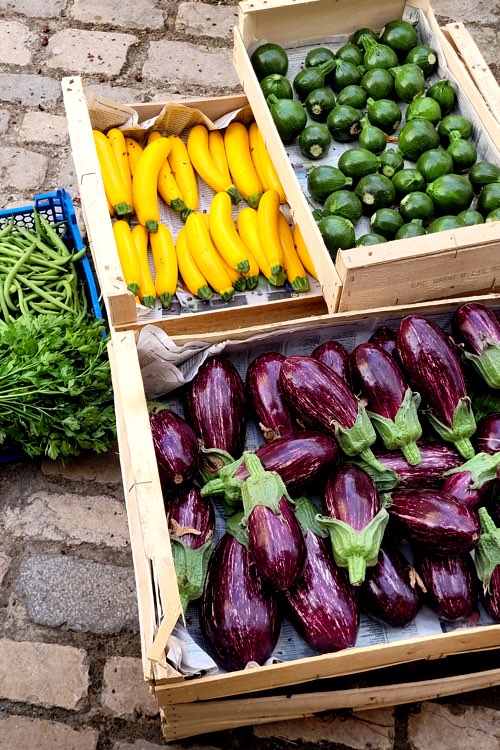 Maïté & Arthur offer you a friendly cook
Maïté Verrriez-Foene
Native of the North, Maïté discovers Saumurois and catering at the "Taverne d'Antoine" in 2012.
Driven by an independent spirit, she decides to open, with Arthur, a sandwich shop in "La Doutre"  (Angers district). This experience will be a great success.
It is at the restaurant "Au bon marché" that she meets Olivier. The latter will offer him to participate in the project "Le Chenin".
Initiated at Claudie Barrat Kause, Maïté loves attending wine fairs and helping her customers discover new beverages. Open their minds with unknown or little-known wines such as natural wines.
She will develop a truly original wine list for lovers of Bacchus… and those who simply want to rinse their throats.
Maïté's credo, to make Le Chenin customers happy and why not surprise them.
Arthur Favé
A native of Brazil, Arthur is influenced by the culinary and cultural mixes present on this part of the South American continent.
Arrived in France, he is quickly interested in cooking and decides to embark on a CAP cooking apprenticeship.
With Maïté, they decide to open a sandwich shop in La Doutre. On this occasion they are already setting up a desire to choose only local products.
After a few experiences at "La Terrasse de Saumur" and "Au bon Marché", the lovebirds decide to return to Brazil. Arthur takes the opportunity to learn gardening and permaculture.
Back in France, Arthur meets Olivier Schwirtz who offers him a new project: "Le Chenin".
They will work there together for 3 years.
Finally, he resumes, with Maïté, Chenin to develop all his influences and highlight local and seasonal products.
Curious, Arthur practices new cooking methods and tests smoking… for the greatest pleasure of gourmets.
In short, set up a healthy and creative cuisine around traditional dishes.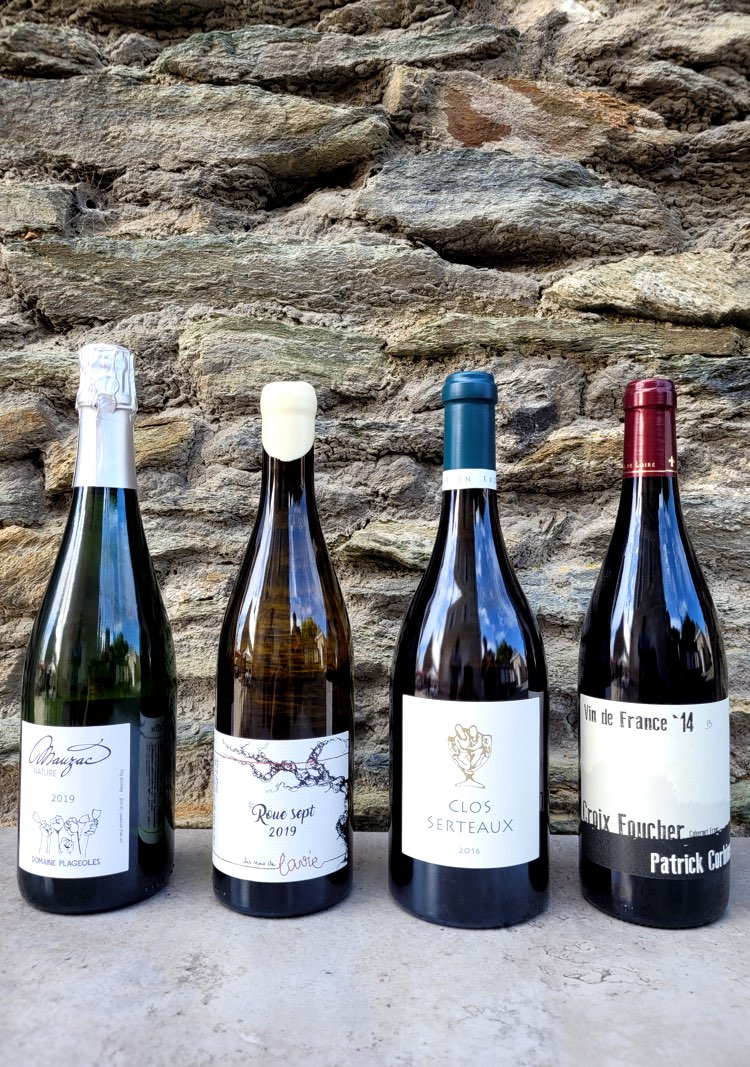 Wines from here and somewhere else
Discover in our cellar, the wine that will enhance your dishes among more than 280 references (organic, biodynamic or natural wines). With beautiful bottles of Loire wines (Nantes, Angers, Tours, Saumur).
Maïté's selection
Mauzac nature (2019) – Gaillac – Plageoles (sparkling)
Roue Sept (2019) – Savoy – Guillaume Lavie (white)
Clos Serteaux (2016) – Savennières – Eric Morgat (White)
Croix Foucher (2014) – Chinon – Patrick Corbineau (red)
Call on Maïté's expertise to find the right association
For the pleasure of the eyes and the taste buds
Radish carpaccio; black, pink, purple, red meat and green, skrei cod gravlax, nasturtiums, green shiso, amaranth and coriander.
Leek in vegetable charcoal crust, with sole stuffing, green leek coulis, leek crisps, agastache.
Free range egg green mayonnaise
Hard-boiled free-range egg, chervil mayonnaise, smoked and raw parsley, black sesame gomasio, pine nuts.
Thin slices of new beets, cream cheese stuffing with herbs, wild garlic pesto.
Egg cooked for one hour in the steam oven, bread crisps, coulis of pea pods, dried mignons of our manufacture, purple sorrel leaves.
Squid with smoked stuffing, virgin sauce, mango/chilli condiment, vegetable charcoal biscuit.
Twenty minutes by car from Angers, the establishment is located is located in the heart of the wine-growing village of Savennières. Less than 5 minutes on foot from the "Savennières" train station's.
It faces the church of "Saint-Pierre and Saint-Romain"; the oldest church in the county.
With its beautiful colorful front, you can't miss it.
Inside, 30 place settings are at your disposal in a typical village decoration. The terrace offers more than 40 seats in the shade of parasols.
You will be taken care of by an attentive and smily  team.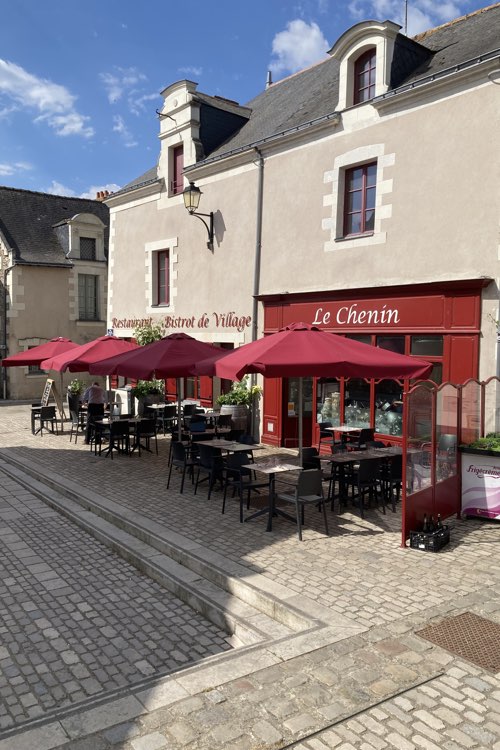 Le Chenin provides parents with a changing table and mattress located in a spacious and clean toilet area.
khelifi pauline
16/09/2022
Telle une cerise sur un gâteau, le Chenin vient magnifier le petit village de Savennieres. Sûrement le seul restaurant du coin, arrivé comme un miracle dans ce petit village entre les vignes et la Loire. Une carte des vins impressionnante et des menus toujours fins et appétissants. Les prix peuvent être un peu élevés mais la qualité des produits et le savoir-faire, ont-ils un prix ? Le personnel est très agréable et à l'écoute. On retrouve une cuisine locales de nos grands-mères qui fait chaud au cœur. A tous les voyageurs sur les routes de la Loire, arrêtez-vous au Chenin ! Prenez une planche de fromage et un verre de Savennieres. C'est ça la vie, la vraie.
We stumbled upon Le Chenin after a visit at Domaine Du Closel. I am so glad we did! The food and service was exceptional!! I'm trying to think of excuses to go back! They have a two/three course menu to choose from at lunch time that was very reasonable for the quality of food. Thank you for helping us in English as well.
Jérôme Grienenberger
12/09/2022
Produits du potager, sublimés par le chef et tout ça pour une addition correcte. Je vous recommande ce restaurant.
Service dynamique top et très agréable, cuisine excellente, très beau cadre Un must à Savennières pour raviver vos vacances (ou autres) !
Stephanie Vollet
04/09/2022
Excellent dîner où nos papilles se sont émerveillées tout au long de ce dîner pour déguster, du début à la fin, un mélange de saveurs ajusté avec talent et avec des aliments frais, de qualité et de saison. Bravo aux cuisiniers et à toute l'équipe du Chenin. Je recommande ce restaurant 👍
Due to the number of tables, we suggest that our future guests kindly make a reservation at the following number:
Two car parks are at your disposal:
Place de la Concorde
MONDAY -TUESDAY
10:00 AM to 02:00 PM
06:30 PM to 09:00 PM
THURSDAY – SATURDAY
10:00 AM to 02:00 PM
06:30 PM to 09:00 PM
Drop Us a Line
Don't be shy. Let us know if you have any questions!